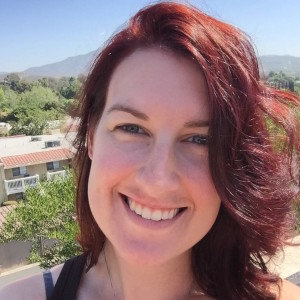 I'm Karen, I'm a 29 year-old graduate student at the University of Maryland studying values in design in the iSchool. You can learn more about me, my lab, my department,  or my discipline on the web.
I have a Bachelors in Business Administration in Marketing (2009) from San Diego State University and a Master's in Business Administration (FT 2011) from the Rady School at UC San Diego. I spent a few years working full-time and consulting in a variety of businesses and roles, trying to find my niche. Highlights include interning for Samsung in Suwon, South Korea; working as the only woman in an entire tech company; helping a design a vision aid for older folks; translating between engineers and the rest of humanity to create web applications; and working in a toxic hotel management firm, where I was both redesigning operations procedures and performing duties as 'something nice to look at.'
After meeting some amazing scholars (and life-long friends) at UCSD, I learned about research as a career. I saw a long pattern of interest in my life– from fastidiously counting makes of cars on family road trips to my later interest in market research– in asking questions and methodically seeking out answers. In my new friends, I found a community of curious, thoughtful people who both generously gave and earned intellectual respect. They thought I could pursue a career in research and, eventually, I believed them.
So here I am! I'm very much a work in progress. I'm interested in building and maintaining growth mindset, grit, intrinsic motivation, and the so-called happiness advantage in order to survive this reputedly exhausting degree program. This is all new to me– I've not been the most stellar student in the past– so I hope you'll join me and share what you've learned, too.